My Italians Wine Tasting
Our most popular tasting. If this is your first visit to VinoRoma, this is the place to start. Throughout this two hour tasting, we'll cover the basics of how to taste wine, how to pair with food and how to understand and recognize all of the different styles of wine that are made in each of the 20 disparate regions of the country. We'll also discuss what exactly is a "natural" or "low intervention" wine and what sets them apart from most conventional offerings.
---
Wine & Cheese Dinner
Here's where we go down the rabbit hole on wine and food pairings. Over the course of this two hour tasting, we'll try various styles of low-intervention wines paired with both the more common pairings of artisanal cheeses and cured meats, as well as some unexpected combinations that you might not have ever considered. We'll study what works and what doesn't (and the reasons why or why not), as well as tips and tricks to always nail the perfect pairings going forward.
---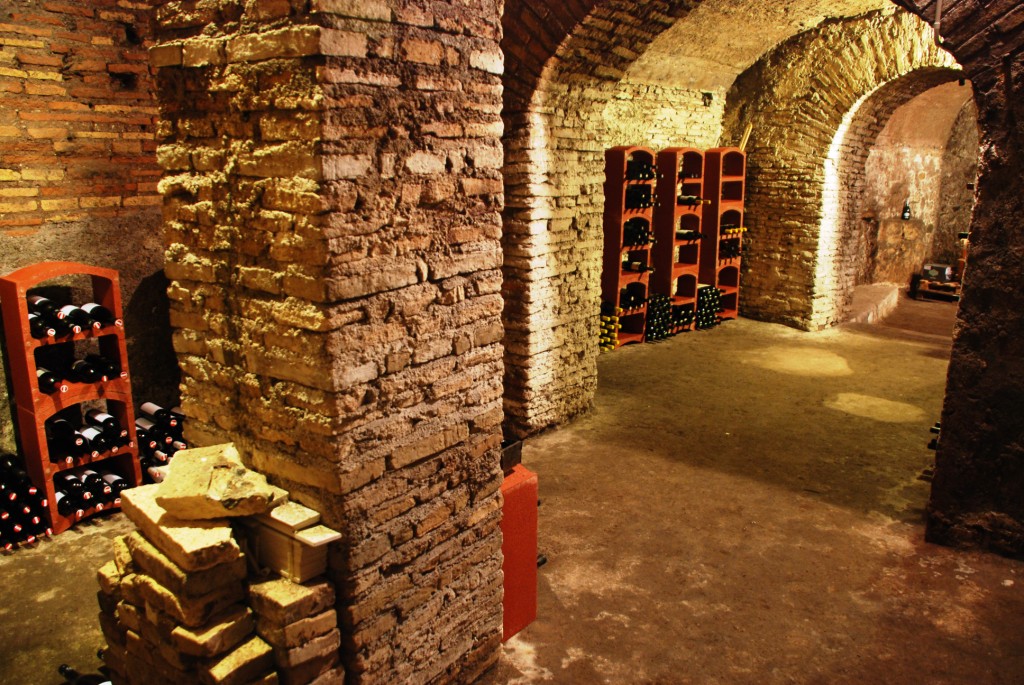 "CantinAperta" Open Hours Tasting
The newest entry to the VinoRoma calendar. Every Thursday we open our doors from 4pm to 8pm for our members to stop by and have a tasting of however many wines they choose and stay for as long or as little as they'd like. Not a member? We will sign you up upon your arrival for just €5, which entitles you to entry to all of our events for an entire year! Each wine costs €5 per glass and includes a detailed description and guided tasting by one of our licensed sommeliers. The wines being tasted change every time and are chosen from our private cellar, always natural and always delicious! Reservations are not required to attend; just stop in any time between 4-8pm, grab a spot at our communal tasting table and choose what you'd like to taste from the wines on offer. But if you do want to guarantee your spot at the table, or for more information, click below:
---
Wine Unfiltered: A VinoRoma Master Course
If you have more time in Rome and you're looking for a specialized course in wine, this program is designed for you. Over the course of 6 two-hour lessons, we'll guide you on everything from the history of winemaking and the inner workings of a winery to how to purchase and store wines and pair them with any food. Each class includes theory as well as a hands-on tasting of wines connected to that lesson's theme. "Wine Unfiltered" gives you a chance to take a deep dive into the world of wine without spending years (and a small fortune) on a formal sommelier education.
If you're interested in booking a spot in the next course or for more information, click here:
---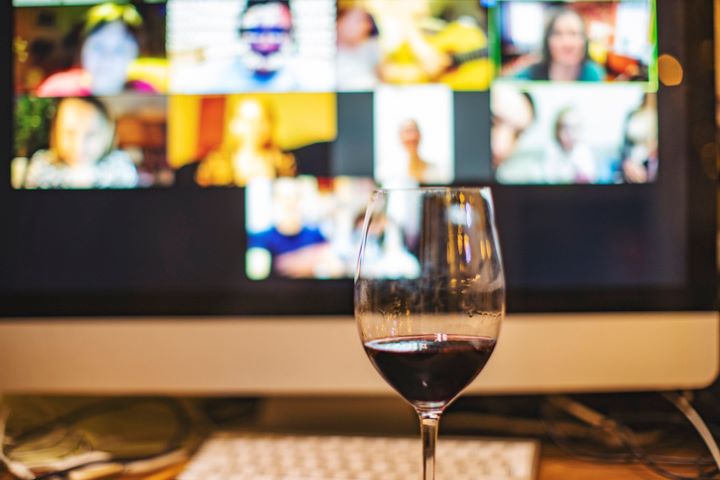 "VinoRoma @ Home" Virtual Wine Tasting
Can't make it to Rome? We'll bring the tasting to you! Just book a private virtual wine tasting and tell us where in the world you live and we'll plan the rest. We'll scope out the best wine shops in your area and choose wines that are in our cellar and also available to you, ensuring you're getting the full VinoRoma experience right in your home. The price is per screen, so you can either plan a group video call with co-workers or invite as many friends and family over to yours and all gather round your computer. And since these tastings are private, the wines can be tailored to your individual tastes and budget.
If you're interested in booking a spot in the next course or for more information, click here:
---
Walking Food Tours
Want to get out and see the real Rome? Come with us on a private food tour! Below are some suggested itineraries for walks around various areas of Rome, but all tours can be adjusted according to your personal preferences and cravings.
If you're interested in booking a spot in the next course or for more information, click here:
Exploring the Trionfale Neighborhood

Trionfale is a working-class residential area built in the Fascist era that has gone through a recent food renaissance, which makes it a must-visit for foodies. On this three hour walking tour, we'll visit the largest food market in Rome and discuss the various farmers, butchers, fishmongers, bakers, et al, that make up all 273 (!) stalls. Then we'll visit the best pizza-by-the-slice joint in town, an artisanal gelateria, a historic coffee shop that makes a darn fine cup of (espresso) coffee, and still have time for a craft beer or glass of natural wine to finish things off.
Exploring the Centro Storico

Despite being overwhelmed by the tourist mob, there are still locals who live and work in the historic center of town and they won't settle for tacky checkered-tablecloth restaurants and overpriced, fluorescent-colored gelato. The important thing is to know where to go. On this three hour walking tour, we'll visit the oldest running food market in Rome, taste traditional treats — both sweet and savory — from local bakeries, and explore the former Jewish Ghetto to understand how the ancient Jewish population of Rome helped define what Roman cuisine is today.
Exploring the Esquilino Neighborhood

First the adopted home to the throngs of Italians moving to Rome after the Unification of Italy in the mid-1800s, followed by a more recent influx of Asians and Africans to the neighborhood, the centrally-located Esquilino district near the main train station easily boasts the most diverse array of food in the entire city. On this three hour walking tour, we'll visit the area's international-streaked food market as well as a recently opened food hall with some of the best foodstuffs from all over Rome. We'll also visit not one, but two century-old sweet shops and a family-owned bakery and pizzeria.
Exploring the Testaccio Neighborhood

Since its humble beginnings as the home to Rome's slaughterhouse, Testaccio is a neighborhood that knows meat. But at its heart it's also a typical working-class Roman neighborhood with all of the trattorias and pizzerias that implies. On this three hour walking tour, we'll visit the recently modernized food market, built over Ancient Roman ruins (but what in this city isn't built on ancient ruins?). We'll also tour the aforementioned defunct abattoir, now home to a modern art museum, public university and one very hip restaurant. We'll discuss what traditional Roman fare entails, from entrails (see what I did there?), to the Big Four pasta dishes, to the mother of all sweets, the holy Maritozzo.
Visiting a Natural Winery

Come with us on a trip to the Lazio countryside just outside of the city to visit one of the most interesting low-intervention wineries in the region today. Tour the vineyards with the winemaker while he explains what it really means to grow grapes following organic and biodynamic practices. Then visit their modern wine cellar to see and understand how those grapes go from the fields to the barrel to the bottle. And finally, sit down in the tasting room to try the final result, paired with local artisanal meats and cheeses or even a full sit-down lunch.