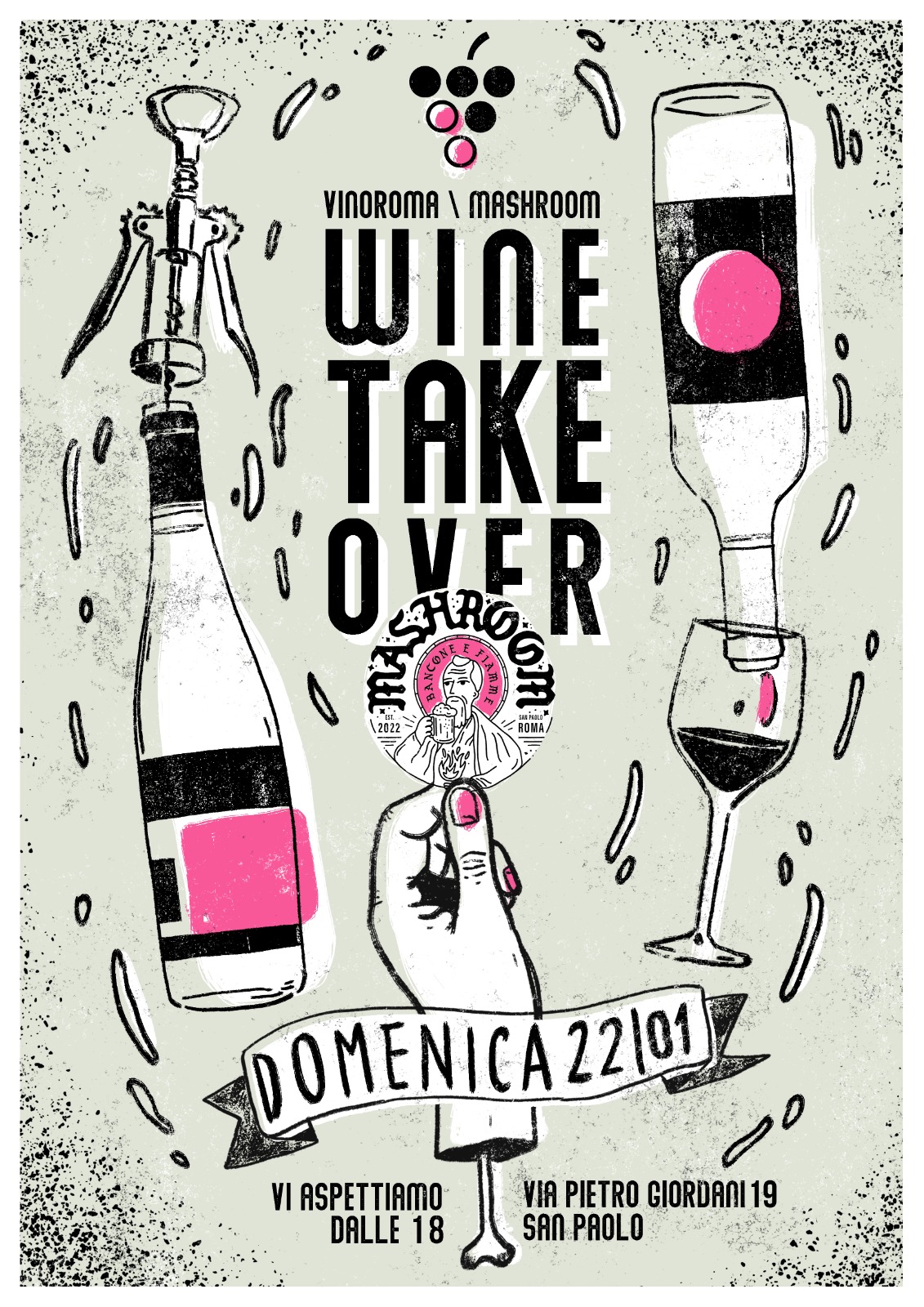 VinoRoma Wine Takeover at Mashroom
This January VinoRoma once again conquests another wine list (albeit for one evening only), this time at our dear friends' newly opened Mashroom in San Paolo. On Sunday 22 January we'll be pouring a selection of wines from our cellar to enjoy alongside the specialities from the kitchen curated by Matteo, as well as craft beers, ciders and lambics poured by Marco and Giordano. And don't sleep on the proprietary beers made on premises by the Mashroom team!
Operations commence at 6pm. Reservations are recommended to save yourself a place to sit and enjoy all of the above. You can book directly with Mashroom by calling 349 2912856 or clicking here to contact them via their Instagram profile. Hope to see you there!